Sunday Morning Worship 12 26 2021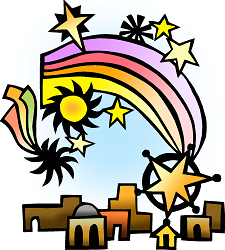 A Service of Lessons and Carols
December 26, 2021

Grace Evangelical Lutheran Church
Lakeland, Florida
ORDER OF SERVICE
+ GATHERING +
BIDDING PRAYER
Dear People of God:
In this Christmas Season, let it be our duty and delight to hear once more the message of the angels, to go to Bethlehem and see the Son of God lying in the manger.
Let us hear and heed in Holy Scripture the story of God's loving purpose form the time of our rebellion against God until the glorious redemption brough to us by God's holy Son, Jesus, and let us make this place glad with our carols of praise.
But first, let us pray for the needs of God's whole creation, for peace and justice on earth, for the unity and mission of the Church for which he died and particularly for God's church in our country and our city.
And because he particularly loves them, let us remember in Jesus' name the poor and helpless, the cold, the hungry and the oppressed, the sick and those who mourn, the lonely and unloved, the aged and little children, as well as all those who do not know and love the Lord, Jesus Christ.
Finally, let us remember before God his pure and lowly Mother, Mary, and that whole multitude which no one can number, whose hope was in the Word made flesh, and with whom in Jesus, we are one forevermore.
The Almighty God bless us with his grace; Christ give us the joys of everlasting life; and to the fellowship of the citizens above,, may the King of Angels bring us all.
Amen.
+ WORD +

LESSONS & CAROLS
Lesson 1 Isaiah 9:2, 6-7
A reading from the prophet Isaiah, the 9th chapter
the New Revised Standard Version
The people who walked in darkness
have seen a great light;
those who lived in a land of deep darkness—
on them light has shined.
For a child has been born for us,
a son given to us;
authority rests upon his shoulders;
and he is named
Wonderful Counselor, Mighty God,
Everlasting Father, Prince of Peace.
His authority shall grow continually,
and there shall be endless peace
for the throne of David and his kingdom.
He will establish and uphold it
with justice and with righteousness
from this time onward and forevermore.
The zeal of the Lord of hosts will do this.


Come, Thou Long-Expected Jesus
ELW 254
Come, thou long-expected Jesus,
born to set thy people free;
from our fears and sins release us;
let us find our rest in thee.
Israel's strength and consolation,
hope of all the earth thou art,
dear desire of ev'ry nation,
joy of ev'ry longing heart.
Born thy people to deliver,
born a child, and yet a king;
born to reign in us forever,
now thy gracious kingdom bring.
By thine own eternal Spirit
rule in all our hearts alone;
by thine all-sufficient merit
praise us to thy glorious throne.
Lesson 2 Isaiah 11:1-3a, 4a, 6-9
A reading from the prophet Isaiah, the 11th chapter
the New American Standard Version
Then a shoot will spring from the stem of Jesse,
And a Branch from his roots will bear fruit.
The Spirit of the Lord will rest on Him,
The spirit of wisdom and understanding,
The spirit of counsel and strength,
The spirit of knowledge and the fear of the Lord.
And He will delight in the fear of the Lord,
But with righteousness He will judge the poor,
And decide with fairness for the humble of the earth;
And the wolf will dwell with the lamb,
And the leopard will lie down with the young goat,
And the calf and the young lion [a]and the fattened steer will be together;
And a little boy will lead them.
Also the cow and the bear will graze,
Their young will lie down together,
And the lion will eat straw like the ox.
The nursing child will play by the hole of the cobra,
And the weaned child will put his hand on the viper's den.
They will not hurt or destroy in all My holy mountain,
For the earth will be full of the knowledge of the Lord
As the waters cover the sea.
Holy Child within the Manger
WOV 638 Grace Band
Holy Child within the manger,
long ago yet ever near;
come as friend to ev'ry stranger,
come as hope for ev'ry fear.
As you lived to heal the broken,
greet the outcast, free the bound,
as you taught us love unspoken,
teach us now where you are found.
Once again we tell the story--
how your love for us was shown,
when the image of your glory
wore an image like our own.
Come, enlighten with your wisdom,
come and fill us with your grace.
May the fire of your compassion
kindle ev'ry land and race.
Holy Child within the manger,
lead us ever in your way,
so we see in ev'ry stranger
how you come to us today.
In our lives and in our living
give us strength to live as you,
that our hearts might be forgiving
and our spirits strong and true.
Lesson 3 Micah 5:2-5a
A reading from the prophet Micah
The New International Version
"But you, Bethlehem EF-ra-thah,
though you are small among the clans[a] of Judah,
out of you will come for me
one who will be ruler over Israel,
whose origins are from of old,
from ancient times."
Therefore Israel will be abandoned
until the time when she who is in labor bears a son,
and the rest of his brothers return
to join the Israelites.
He will stand and shepherd his flock
in the strength of the Lord,
in the majesty of the name of the Lord his God.
And they will live securely, for then his greatness
will reach to the ends of the earth.
And he will be our peace.
O Little Town of Bethlehem
ELW 279 (vs. 1,4)
O little town of Bethlehem,
how still we see thee lie!
Above thy deep and dreamless sleep
the silent stars go by;
yet in thy dark streets shineth
the everlasting light.
The hopes and fears of all the years
are met in thee tonight.
O holy child of Bethlehem,
descend to us, we pray;
cast out our sin, and enter in,
be born in us today.
We hear the Christmas angels
the great glad tidings tell;
oh, come to us, abide with us,
our Lord Immanuel!
Lesson 4 Luke 1:26-38
A reading from the Gospel of Luke
The Passion Version
During the sixth month of Elizabeth's pregnancy, the angel Gabriel was sent from God's presence to an unmarried girl named Mary, living in Nazareth, a village in Galilee. She was engaged to a man named Joseph, a true descendant of King David. Gabriel appeared to her and said, "Rejoice, beloved young woman, for the Lord is with you and you are anointed with great favor."
Mary was deeply troubled over the words of the angel and bewildered over what this may mean for her. But the angel reassured her, saying, "Do not yield to your fear, Mary, for the Lord has found delight in you and has chosen to surprise you with a wonderful gift. You will become pregnant with a baby boy, and you are to name him Jesus. He will be supreme and will be known as the Son of the Highest. And the Lord God will enthrone him as King on the throne of his ancestor David. He will reign as King of Israel forever, and his reign will have no limit."
Mary said, "But how could this happen? I am still a virgin!"
Gabriel answered, "The Spirit of Holiness will fall upon you and almighty God will spread his shadow of power over you in a cloud of glory! This is why the child born to you will be holy, and he will be called the Son of God.
Then Mary responded, saying, "Yes! I will be a mother for the Lord! As his servant, I accept whatever he has for me. May everything you have told me come to pass." And the angel left her.
Of the Father's Love Begotten
ELW 295
Harold Wright, Soloist
Of the Father's love begotten
ere the worlds began to be,
he is Alpha and Omega,
he the source, the ending he,
of the things that are, that have been,
and that future years shall see,
evermore and evermore.
Oh, that birth forever blessed,
when the virgin, full of grace,
by the Holy Ghost conceiving,
bore the Savior of our race,
and the babe, the world's redeemer,
first revealed his sacred face,
evermore and evermore.
This is he whom seers in old time
chanted of with one accord,
whom the voices of the prophets
promised in their faithful word;
now he shines, the long-expected;
let creation praise its Lord
evermore and evermore.
Let the heights of heav'n adore him;
angel hosts, his praises sing;
pow'rs, dominions, bow before him
and extol our God and King;
let no tongue on earth be silent,
ev'ry voice in concert ring
evermore and evermore.
Christ, to thee, with God the Father,
and, O Holy Ghost, to thee,
hymn and chant and high thanksgiving
and unwearied praises be:
honor, glory, and dominion,
and eternal victory
evermore and evermore! Amen.
Lesson 5 Luke 2:1-7
A reading from the Gospel of Luke
The King James Version
And it came to pass in those days, that there went out a decree from Caesar Augustus that all the world should be taxed.
(And this taxing was first made when Cyrenius was governor of Syria.)
And all went to be taxed, every one into his own city.
And Joseph also went up from Galilee, out of the city of Nazareth, into Judaea, unto the city of David, which is called Bethlehem; (because he was of the house and lineage of David) to be taxed with Mary, his espoused wife, being great with child.
And so it was, that, while they were there, the days were accomplished that she should be delivered. And she brought forth her firstborn son, and wrapped him in swaddling clothes, and laid him in a manger; because there was no room for them in the inn.
Away in a Manger
ELW 277 (vs. 1,3)
Away in a manger, no crib for his bed,
the little Lord Jesus laid down his sweet head;
the stars in the bright sky looked down where he lay,
the little Lord Jesus asleep on the hay.
Be near me, Lord Jesus; I ask you to stay
close by me forever and love me, I pray.
Bless all the dear children in your tender care
and fit us for heaven, to live with you there.
LESSON 6 Luke 2:8-16
A reading from the Gospel of Luke
the New International Version
And there were shepherds living out in the fields nearby, keeping watch over their flocks at night. An angel of the Lord appeared to them, and the glory of the Lord shone around them, and they were terrified. But the angel said to them, "Do not be afraid. I bring you good news that will cause great joy for all the people. Today in the town of David a Savior has been born to you; he is the Messiah, the Lord. This will be a sign to you: You will find a baby wrapped in cloths and lying in a manger."
Suddenly a great company of the heavenly host appeared with the angel, praising God and saying,
"Glory to God in the highest heaven,
and on earth peace to those on whom his favor rests."
When the angels had left them and gone into heaven, the shepherds said to one another, "Let's go to Bethlehem and see this thing that has happened, which the Lord has told us about."
So they hurried off and found Mary and Joseph, and the baby, who was lying in the manger.

Angels, from the Realms of Glory
ELW 275 (vs. 1,2)
Angels, from the realms of glory,
wing your flight o'er all the earth;
once you sang creation's story,
now proclaim Messiah's birth:
Come and worship, come and worship,
worship Christ, the newborn king.
Shepherds, in the fields abiding,
watching o'er your flocks by night,
God with us is now residing,
yonder shines the infant light.
Come and worship, come and worship,
worship Christ, the newborn king.
LESSON 7 Luke 2:27-30
A reading from the Gospel of Luke
The Message Version
Yes, the shepherds left, running, and found Mary and Joseph, and the baby lying in the manger. Seeing was believing. They told everyone they met what the angels had said about this child. All who heard the shepherds were impressed.
Mary kept all these things to herself, holding them dear, deep within herself. The shepherds returned and let loose, glorifying and praising God for everything they had heard and seen. It turned out exactly as they'd been told!
What Child Is This
ELW 296 (vs. 1,2)
1 What child is this, who, laid to rest,
on Mary's lap is sleeping?
Whom angels greet with anthems sweet
while shepherds watch are keeping?
This, this is Christ the king,
whom shepherds guard and angels sing;
haste, haste to bring him laud,
the babe, the son of Mary!
2 Why lies he in such mean estate
where ox and ass are feeding?
Good Christian, fear; for sinners here
the silent Word is pleading.
Nails, spear shall pierce him through,
the cross be borne for me, for you;
hail, hail the Word made flesh,
the babe, the son of Mary!
LESSON 8 Matthew 2:1-12
A reading from the Gospel of Matthew
The King James Version
Now when Jesus was born in Bethlehem of Judaea in the days of Herod the king, behold, there came wise men from the east to Jerusalem, saying, Where is he that is born King of the Jews? for we have seen his star in the east, and are come to worship him.
When Herod the king had heard these things, he was troubled, and all Jerusalem with him. And when he had gathered all the chief priests and scribes of the people together, he demanded of them where Christ should be born. And they said unto him, In Bethlehem of Judaea:
for thus it is written by the prophet, "And thou Bethlehem, in the land of Juda, art not the least among the princes of Judah: for out of thee shall come a Governor, that shall rule my people Israel."
Then Herod, when he had privately called the wise men, enquired of them diligently what time the star appeared. And he sent them to Bethlehem, and said, Go and search diligently for the young child; and when ye have found him, bring me word again, that I may come and worship him also.
When they had heard the king, they departed; and, lo, the star, which they saw in the east, went before them, till it came and stood over where the young child was. When they saw the star, they rejoiced with exceeding great joy.
And when they were come into the house, they saw the young child with Mary his mother, and fell down, and worshipped him: and when they had opened their treasures, they presented unto him gifts; gold, and frankincense and myrrh. And being warned of God in a dream that they should not return to Herod, they departed into their own country another way.

The First Noel
ELW 300 (vs. 1-4)
The first Noel the angel did say
was to certain poor shepherds in fields as they lay;
in fields where they lay, keeping their sheep,
on a cold winter's night that was so deep.
Refrain
Noel, Noel, Noel, Noel!
Born is the King of Israel.
They looked up and saw a star
shining in the east beyond them far;
and to the earth it gave great light,
and so it continued both day and night. Refrain
And by the light of that same star
three wise men came from country far;
to seek for a king was their intent,
and to follow the star wherever it went. Refrain
This star drew near to the northwest,
o'er Bethlehem it took its rest;
and there it did both stop and stay
right over the place where Jesus lay. Refrain

LESSON 9 John 1:1-14
A reading from the Gospel of John
the New English Translation
In the beginning was the Word, and the Word was with God, and the Word was fully God. The Word was with God in the beginning. All things were created by him, and apart from him not one thing was created that has been created. In him was life, and the life was the light of humankind. And the light shines on in the darkness, but the darkness has not mastered it.
A man came, sent from God, whose name was John. He came as a witness to testify about the light, so that everyone might believe through him. He himself was not the light, but he came to testify about the light. The true light, who gives light to everyone, was coming into the world. He was in the world, and the world was created by him, but the world did not recognize him. He came to what was his own, but his own people did not receive him.
But to all who have received him—those who believe in his name—he has given the right to become God's children —children not born by human parents or by human desire or a husband's decision, but by God.
Now the Word became flesh and lived among us. We saw his glory—the glory of the one and only, full of grace and truth, who came from the Father.

Go Tell It on the Mountain
ELW 290
Refrain
Go tell it on the mountain,
over the hills and ev'rywhere;
go tell it on the mountain
that Jesus Christ is born!
While shepherds kept their watching
o'er silent flocks by night,
behold, throughout the heavens
there shone a holy light. Refrain
The shepherds feared and trembled
when, lo, above the earth
rang out the angel chorus
that hailed our Savior's birth. Refrain
Down in a lonely manger
the humble Christ was born;
and God sent us salvation
that blessed Christmas morn. Refrain

PRAYERS OF THE PEOPLE
Joining our voices with the heavenly host and Christians throughout time and space, let us pray for the church, the world, and all in need.

A brief silence.

You come to us in gatherings of your church across the globe. Unite us with those who celebrate your birth even when they are weighed down by grief, loss, poverty, hunger, or injustice. Merciful God,
receive our prayer.
You come to us in the diverse splendor of the universe. Grant us the humility to trust our place in the network of creation, that we live in service to you and the natural world. Merciful God,
receive our prayer.
You come to us through relationships of many kinds: families, friendships, communities, and nations. Guide us in these relationships, that we recognize the Christ child in one another and show your love to those most vulnerable. Merciful God,
receive our prayer.
You come to us through people whom the world forgets. Poor shepherds and an imprisoned Paul announced your good news. Send your Spirit to all who are imprisoned, struggling with addiction, unwell, or in any need this day (especially). Merciful God,
receive our prayer.
You come to us in acts of justice and forgiveness. Open our hearts to forgive one another, without permitting injustice. Supply us with the wisdom to be clothed with love, binding all things together in perfect harmony. Merciful God,
receive our prayer.
Here other intercessions may be offered.
You come to us through those who have died yet live with you forever (especially). We give thanks for Stephen, deacon and martyr, who gave his life to tell the story of your love. Merciful God,
receive our prayer.
Rejoicing in your Word made flesh among us, we commend these prayers to you, confident of your grace and love made known to us in Jesus Christ, our Savior.
Amen.
GREETING OF PEACE
The peace of the Lord be with you all
And also with you.
+ MEAL +
OFFERING
We are resuming the passing of the offering plate during the service. Alternatively, some are using Tithe.ly for online giving or are using their bank's online banking option. Whichever way you choose to give, we are grateful for your stewardship and generosity.
OFFERING PRAYER
Gracious God, your Word-made-flesh brings harmony to the earth. As we offer ourselves and these your gifts, prepare us to receive the grace and truth you offer at this table and renew in us the song of your salvation, in Jesus Christ, our Lord. Amen.
THE GREAT THANKSGIVING
DIALOGUE
The Lord be with you
And also with you.
Lift up your hearts.
We lift them to the Lord.
Let us give thanks to the Lord our God.
It is right to give our thanks and praise.
PREFACE FOR CHRISTMAS
It is indeed right, our duty and our joy, that we should at all times and in all places give thanks and praise to you, almighty and merciful God, through our Savior Jesus Christ. In the wonder and mystery of the Word made flesh you have opened the eyes of faith to a new and radiant vision of your glory, that, beholding the God made visible, we may be drawn to love the God whom we cannot see. And so, with all the choirs of angels, with the church on earth and the hosts of heaven, we praise your name and join their unending hymn:
HOLY, HOLY HOLY – Setting 10
Holy, holy, holy Lord,
God of power and might,
heaven and earth are full of your glory.
Hosanna in the highest.
Blessed is he who comes in the name of the Lord.
Hosanna in the highest. Hosanna in the highest.
THANKSGIVING AT THE TABLE
You are indeed holy, almighty and merciful God.
You are most holy,
and great is the majesty of your glory.

You so loved the world that you gave your only Son,
so that everyone who believes in him may not perish
but have eternal life.

We give you thanks for his coming into the world
to fulfill for us your holy will
and to accomplish all things for our salvation.

In the night in which he was betrayed,
our Lord Jesus took bread, and gave thanks;
broke it, and gave it to his disciples, saying:
Take and eat; this is my body, given for you.
Do this for the remembrance of me.

Again, after supper, he took the cup, gave thanks,
and gave it for all to drink, saying:
This cup is the new covenant in my blood,
shed for you and for all people for the forgiveness of sin.
Do this for the remembrance of me.

For as often as we eat of this bread and drink from this cup,
we proclaim the Lord's death until he comes.
Christ has died. Christ is risen. Christ will come again.
Remembering, therefore, his salutary command,
his life-giving passion and death, his glorious resurrection and ascension,
and the promise of his coming again,
we give thanks to you, O Lord God Almighty,
not as we ought but as we are able;
we ask you mercifully to accept our praise and thanksgiving
and with your Word and Holy Spirit to bless us, your servants,
and these your own gifts of bread and wine,
so that we and all who share in the body and blood of Christ
may be filled with heavenly blessing and grace,
and, receiving the forgiveness of sin,
may be formed to live as your holy people
and be given our inheritance with all your saints.

To you, O God, Father, Son, and Holy Spirit,
be all honor and glory in your holy church, now and forever.
Amen.
LORD'S PRAYER
Our Father, who art in heaven,
hallowed be thy name,
thy kingdom come,
thy will be done,
on earth as it is in heaven.
Give us this day our daily bread;
and forgive us our trespasses,
as we forgive those
who trespass against us;
and lead us not into temptation,
but deliver us from evil.
For thine is the kingdom,
and the power, and the glory,
forever and ever. Amen.
DISTRIBUTION
In Holy Communion, the baptized children of God are invited by the Lord to the Lord's Table where we receive Jesus' very body and blood in, with , and under the bread and wine. We commune at the head of the aisle receiving the host and then moving to the side to receive wine or grape juice by individual cup. The ushers will direct you. Gluten free bread is available. If you wish to commune but cannot come forward, let an usher know and Pastor wil come to you. For those who do not wish to commune, you are welcome to come forward to receie a blessing from Pastor.
BLESSING AFTER COMMUNION
PRAYER AFTER COMMUNION
Let us pray.
Radiant God, with our eyes we have seen your salvation, and in this meal we have feasted on your grace. May your Word take flesh in us, that we may be your holy people, revealing your glory made known to us in Jesus Christ, our Savior and Lord.
Amen.
+ SENDING +
BENEDICTION
Hark! The Herald Angels Sing
ELW 270
Hark! The herald angels sing,
"Glory to the newborn king;
peace on earth, and mercy mild,
God and sinners reconciled."
Joyful, all you nations, rise;
join the triumph of the skies;
with angelic hosts proclaim,
"Christ is born in Bethlehem!"
Refrain
Hark! The herald angels sing,
"Glory to the newborn king!"
Christ, by highest heav'n adored,
Christ, the everlasting Lord,
late in time behold him come,
offspring of a virgin's womb.
Veiled in flesh the Godhead see!
Hail, incarnate deity!
Pleased as man with us to dwell,
Jesus, our Emmanuel! Refrain
Hail the heav'n-born Prince of peace!
Hail the Sun of righteousness!
Light and life to all he brings,
ris'n with healing in his wings.
Mild he lays his glory by,
born that we no more may die,
born to raise each child of earth,
born to give us second birth. Refrain
---
Today's Readers:
Pr. Doris Cirillo
Tim Blanchette
Kristen Storms
Brenda Hornickle
P.J. Blanchette
---
Liturgical Text, Music, and Images from Evangelical Lutheran Worship, © 2006 and 2020 Augsburg Fortress, and SundaysandSeasons.com © 2019 Augsburg Fortress. Reprinted and/or streamed with permission under Augsburg Fortress Liturgies License #SAS016761. All rights reserved.
Come, Thou Long-Expected Jesus, Text: Charles Wesley, 1707-1788. Music: W. Walker, Southern Harmony, 1835. Public domain.
Holy Child within the Manger, Text and music: Marty Haugen, b. 1950. Text and music © G.I.A Publications, Inc. Reprinted and/or streamed with permission under OneLicense #A-722274. All rights reserved.
O Little Town of Bethlehem, Test: Phillips Brooks, 1835-1893. Music: Lewis H. Redner, 1831-1908. Public domain.
Of the Father's Love Begotten, Text: Marcus Aurelius Clemens Prudentius, 348-413; tr. composite. Music: Plainsong mode V, 13th cent. Public domain.
Away in a Manger, Text: North American, 19th cent. Music: James R. Murray, 181-1905. Public domain.
Angels, from the Realms of Glory, Text: James Montgomery, 1771-1854, alt., Music: Henry T. Smart, 1813-1879. Public domain.
What Child Is This, Text: William C. Dix, 1837-1898. Music: English ballad, 16th cent. Public domain.
The First Noel, Text: English traditional. Music: English traditiional; arr. JOhn Stainer, 1840-1901. Public domain.
Go Tell It on the Mountain, Text: African American spiritual, refrain; John W. Work Jr., 1872-1925, stanzas, alt. Music: African American spiritual. Public domian.
Hark! The Herald Angels Sing, Text: Charles Wesley, 1707-1788, alt., Music: Felix Mendelssohn, 1809-1847; arr. William H. Cummings, 1831-1915. Public domain.