Midweek Noon Service 02 23 2023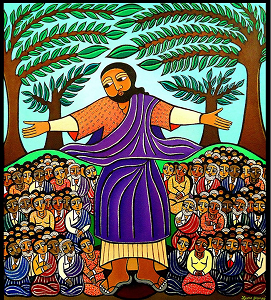 Praying the Sermon on the Mount
Lent One 2023
Praying for Saltiness

Call to Worship
It is good Lord to be in your holy house.
We come with joy.
We stand secure within.
Here we find peace and security and security
Because of your saving hand and strong right arm.
Always Lord we seek your goodness.
Prelude
Invocation and Dialogue
Behold, now is the acceptable time;
Now is the day of salvation.
Turn us again, O God of our salvation.
That the light of your face may shine on us.
May your justice shine like the sun;
And may the poor be lifted up.
Prayer of the Day
Holy One, in times long past, you called Abraham and Sarah and all our ancestors in faith and blessed them that they may be a blessing. Make us salt and light for the sake of the world that all may grow in faith, drawing closer to you and to each other. In the name of Jesus, Amen.
Hymn ELW 688 Lord of Light
First Reading: Isaiah 2:1-5
Gospel Reading: Matthew 5:13-16
Reflection
Hymn ELW 319 O Lord Throughout These Forty Days
Prayers of the People
Lord's Prayer (as written in Matthew)
Our Father in heaven,
may your name be revered as holy.
May your kingdom come.
May your will be done
on earth as it is in heaven.
Give us today our daily bread.[a]
And forgive us our debts,
as we also have forgiven our debtors.
And do not bring us to the time of trial,[b]
but rescue us from the evil one.[c]
Benediction