This event has already occurred
Save to your Calendar
On Saturday, March 26th, Pastor Rick Armstrong will lead our second Healthy Congregations workshop.
As you may remember, this is a planned workshop to examine and renew our mission and ministry, which is done each time a congregation calls a new pastor. Ours has been delayed by the pandemic, but we are moving forward. All members are encouraged to attend. We will review our talk from the first workshop, for those who missed it.
Come around 8:30 for some coffee and fellowship and we will get started promptly at 9:00. Masks will be worn and we will allow for safe distancing. It will be helpful if you let us know that you plan to attend but if you haven't, come on ahead! See you then!
For as in one body we have many members, and the members do not all have the same function, so we, though many, are one body in Christ. Romans 12:4
For more information, see Pastor's blog about this workshop. Tell Me, Pastor . . .
---
What is Healthy Congregations?
Jesus Is Central: The Healthy Congregations ministry helps churches keep Jesus Christ central to their life, mission and ministry.

Flu Shot: As a flu shot is designed to keep us healthy, the Healthy Congregations ministry keeps the church healthy, preventing viruses of conflict.

Antidote: If a church becomes infected with conflict, Healthy Congregations begins the healing process towards health.

Transformation: The Healthy Congregations ministry assists a local church in transforming negative parts into positives for Christ's kingdom.

Preparation: Just as farmers prepare soil for the planting of seeds, Healthy Congregations prepares the congregation for new visions and ministry so that change is viewed as a friend, not an enemy.

Calmness: The symbol of the church is a boat. If a church is in the midst of rough waters of anxiety and conflict, it is hard for that church to travel toward its mission, fish for people and help get people on board. Healthy Congregations helps a church to calm the seas of anxiety and conflict.
---
Facilitator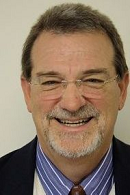 Dr. R. Richard Armstrong, D,Min.,LMFT
Rick was the original Chairperson of the Steering Committee that formed Lutheran Counseling Services and also chaired the first Board of Directors for 8 years. Rick joined LCS again (this time professionally) as Associate Director in 2004 working in Disaster Relief and Crisis care. He then moved into the role of Operations Coordinator in 2010 and in January 2013 became Executive Director. In 2019, Rick announced his retirement as Executive Director and remains at LCS as Ministry Care Coordinator. Rick is a licensed Marriage and Family Therapist, a Fellow with the American Association of Pastoral Counselors and a Florida Approved Supervisor for Marriage and Family and Mental Health Counseling. Rick focuses on Relationship Issues, Depression, Anxiety, Grief/Loss, Crisis Management and Spiritual Growth. He also does leadership coaching and organization/team consultation. Rick served as a Parish Pastor for 25 years. He is married with two adult daughters and six grandchildren.