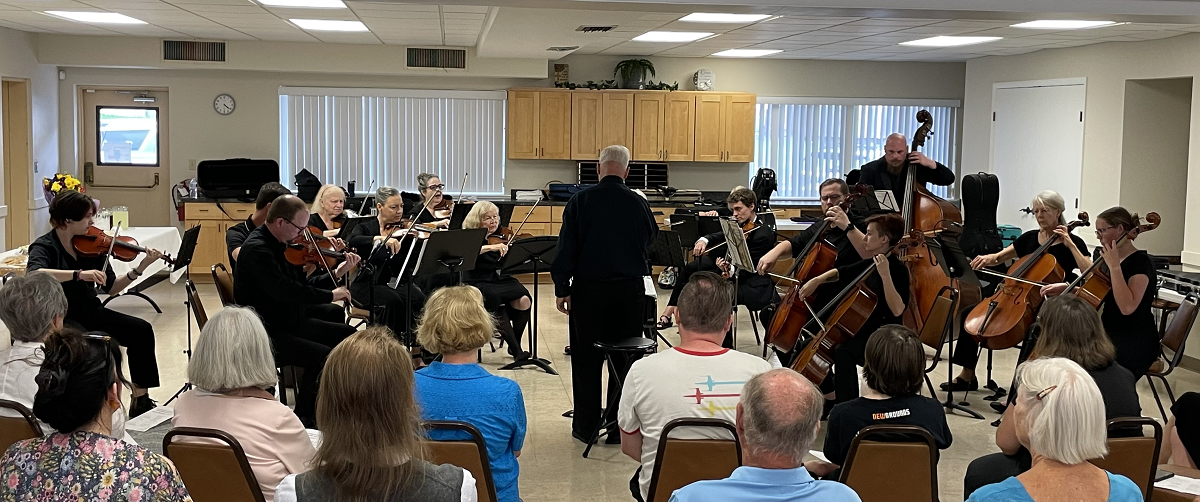 Over the summer, the Florida Philharmonia Orchestra has been using our Fellowship Hall
for rehearsals.
As thanks for this, a smaller ensemble offered a concert last Sunday, August 27th at 4:00 p.m.
in Fellowship Hall.
A full group of friends, family, and Grace members enjoyed a lively concert of familiar music from classical to contemporary.
We thank them for sharing their wonderful music with us, and we look forward to their return next summer.