All activities at church this week are cancelled due to hurricane Ian.
For more details, read the following letter from Pastor Pam.
---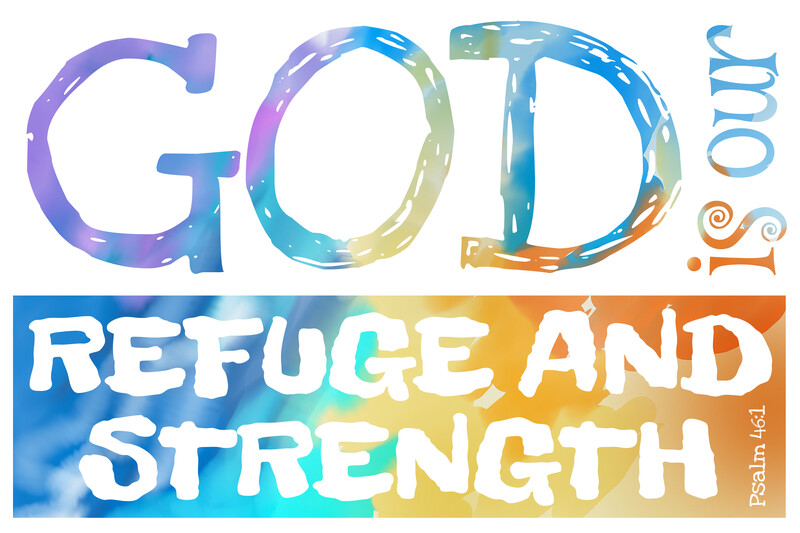 Photo Credit: © Can Stock Photo / Hriana
Dear Members and Friends of Grace,
As I write this we are all preparing for a major hurricane -- Ian. We pray with the words of the Psalmist -- God is our refuge and strength, a very present help in times of trouble. Therefore, we will not fear. Psalm 46
This is a rather lengthy message as there is a good deal of information to share. And, while some of it could be simply "attached" to this email, I know that sometimes we have difficulty accessing and managing attachments; so instead, we are including that information in the text of this message. There are three main parts of this message: General preparation advice from Polk County, Immediate Information Regarding Church, and After the Storm.
The latest communication from the County advises that currently we have flood warnings in effect and that we will begin to feel storm winds and rain Tuesday evening. This is a slow-moving storm with heavy rainfall that will strengthen along its path to our area. The location of landfall is, of course, uncertain at this time and is likely to remain so. At a minimum we should anticipate winds in the 30-40 mph range with the possibility that they could become tropical storm or hurricane level before the storm passes. Make your preparations now. Do not delay.
General Information from Polk County Emergency Services.
Polk County Emergency Management recommends in-place shelter as the primary option during a disaster. For those unable to remain in place, especially those in a mobile home, the remaining choices should be considered in order of preference. Whichever of the following options you choose, be sure to have a 3-day survival kit assembled and ready. (See below) Have a plan in place and execute it as soon as practical before the disaster hits. The recommended options are:
1. Shelter in place: plan to remain in residence during the emergency, if possible.
2. Evacuate to Friend's or Relative's Residence: if forced to evacuate, it is less traumatic for all concerned to be sheltered with familiar people, in more comfortable surroundings.
3. Evacuate the area: other people leaving the area or areas in the projected path of the storm will also be on the road; leave at least 2-3 days before the storm is expected to strike.
4. Evacuate to a hotel/motel: make arrangements early as rooms will fill quickly with other evacuees.
5. Evacuate to a public shelter: There are currently 17 public shelters in Lakeland. A list of those shelters is attached.DO NOT PROCEED TO ANY SHELTER UNTIL YOU HAVE CONFIRMED THAT IT IS OPEN AND OPERATING. Make arrangements for boarding your pets, if possible. (Pets are not allowed in any public shelters, except the three pet-friendly shelters, where space is limited.)
Plan to be self-sufficient for at least three days during and after a disaster. You should anticipate no water, electrical power, or utilities for that period of time. To ensure the comfort of your family, whether at home or evacuated to another location, you should have the following items, at a minimum, assembled and readily available.
Food (canned and nonperishable goods
Carrying container for items
Prescription medicines and first aid kit
Utensils, including manual can opener, disposable tableware
Infant care items Sleeping bag, blanket, sheets & pillow
Infant/Adult diapers
Extra personal aides, such as eyeglasses, hearing aides, etc.
Drinking water in non-breakable containers (one gallon per person per day
Portable chairs
Special dietary food, if required
Change of clothes
Identification, valuable papers, policies & photographs in a waterproof container
Battery-operated items (radio, flashlight, etc.) with extra batteries
Books, magazines, cards, toys, games
Credit cards, cash & extra set of car keys
Personal hygiene items
Rainwear
Immediate Information Regarding Church
Preparations are currently being made to secure the church and its most significant property from any damage from wind or rain. This includes protecting the piano and organ to the extent that we can, securing critical church records and computer systems, and removing any exterior items that could become projectiles.
The Church office will be open Monday and Tuesday mornings at usual hours and may be also on Wednesday until noon, depending upon the current storm situation.
If you need assistance in making your preparations, please contact the church office by phone. After Tuesday, please contact Pastor Pam at her mobile -- 727-460-9579.
All activities during this week are suspended so that we can keep each other off the roads unnecessarily. At this time, I anticipate that we will have worship services on Sunday. Please check our website for information.
If you are in a position that you could host a member needing more secure lodging for the duration of the storm, please let us know by calling the church or Pastor Pam.
We are making arrangements to call those of our congregation who do not use email to see what needs may be before the storm and also after it passes.
After the Storm Passes
We will do our best to provide up to date information by means of our Facebook Page and our website. Please check there for current plans.
Please do not come to church for any routine meetings or to inspect for any damage. We will post on our website and by email blast when usual meetings resume. Also, there is a group that will check the property for any damage that will require attention.
We will contact by phone those people who do not use email to see if there are specific needs that we can help with.
Please pray with me:
O God, we are facing a storm and look to you for your help, comfort and guidance. Where we are fearful, grant us courage and hope. Where we are anxious, grant us peace and reassurance. Be with all who are or have been affected by this storm throughout our State and Country. Protect them from damage and injury. Be with those of Puerto Rico as they suffer with the aftermath of the storm. Hasten the recovery efforts. Particularly we pray for the weak and infirm, the first responders and all in harm's way. In Jesus' holy name. Amen.
In Christ's love,
Pastor Pam